Every adult needs up to 9 hours of sleep a day in order to stay healthy and functioning. On average, an American adult gets only 6.8 hours of sleep, which doesn't even meet the minimum amount needed. We're operating on low power a lot of the time, and most of that is thanks to sleeping disorders.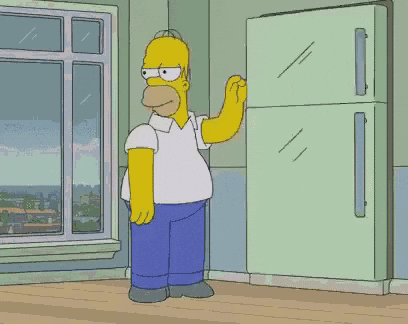 Insomnia: Causes and Concerns
Did you know that a quarter of Americans are diagnosed with insomnia? Every year, one in four adults are prescribed a sleep aid for insomnia or other sleep-related disorders that keep you up at night. It's a growing epidemic, but why does it happen and how do we treat it?
Why Adults Have Trouble Sleeping
When you think about it, it's not too surprising that adults struggle with falling asleep at night. Most of us have anxieties, children, health issues, caffeine addictions, and other major factors that can affect our ability to sleep. Sometimes it's chronic, sometimes it's circumstantial, but it's always hard to handle the next day.
Why Insomnia Is Such a Problem
Without the proper amount of sleep, many health issues can appear or grow worse, since our bodies aren't getting the rest it needs to recover and repair and grow stronger. Lack of sleep contributes to failing cognitive functions, digestion, weight gain, focus, and several other areas of our health.
What Is CBD Oil And How Does It Help You Sleep?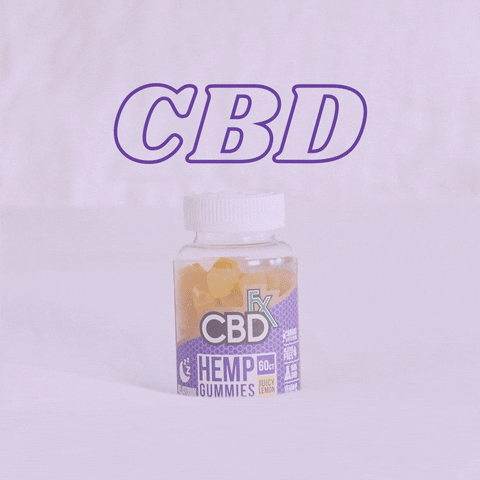 Marijuana, or cannabis, has been a widely controversial topic debated worldwide for decades now. For many places, the psychoactive element of the plant (THC) remains illegal or strictly regulated, but CBD is a safe, legal cannabinoid that won't alter your state of mind. Instead, CBD oil only alters your sense of relaxation and is used by many medical professionals for health supplementation.
Can It Really Improve Your Sleep Quality?
Like many natural treatments, people remain a bit divided on its true healing properties and CBD oil's ability to relieve insomnia symptoms. For years, marijuana has been used for sleep aid, and CBD has some scientific backing as well as genuine testimonials from those who found it helps their sleeping disorders.
What Research Has Been Done?
According to the World Health Organization, it's been proven that CBD does not interfere with the bodies natural ability to enter a REM-cycle. This means it's a better option over THC marijuana, and also supports that CBD oil sure won't hurt you or make the problem any worse.
WebMD further supports these studies with new information relating to antipsychotic effects that CBD can have, and the ability to healthy brain waves and subdue emotional turmoil and stress. For those with circumstantial insomnia, this is your ticket to a good night sleep!
Not everyone is convinced that CBD Oil is the foolproof way to curing insomnia, and there is limited information available to support the true scope of benefits for sleep. Smaller companies with less reach have conducted their own surveys or tests, and out of these results over 60% of those familiar with CBD oil claim it helps them sleep. When asked about CBD oil for sleep, Reddit users had all sorts of positive claims to throw into the mix, too.
How To Calculate Your Best Personal CBD for Sleep Dosage
Getting the right dosage of CBD oil is tricky but possible. Everyone will react differently, so your dose will be different from your friends in most cases. CBD isn't toxic, and you can't overdose on it, but you want to get the most benefit out of its helpful properties. A proper dosage that's perfect for you is the key to getting help with sleep when using CBD oil.
1. Address the culprit.
In order to accurately determine your dosage, you need to identify what it is you're targeting. If you're taking CBD oil for anxiety that causes insomnia or pain management, your dosage will be different between the two. CBD for sleep apnea is another thing to consider. Decide what it is that keeps you up at night, and base your dosage choices off of that problem.
2. Start low and increase as needed.
Most medications suggest starting with the lowest dose and working up from there. This way you can safely monitor changes, improves, and gauge what you need without shocking your body with too much at once. A good starting point is 10mg, but some have reported taking as much as 160mg before bed.
3. Take your dose an hour before bed.
If you don't feel any change within a half hour of the time you're hoping to be asleep, take another dose. You'll either see a change and know that tomorrow you need to take the amount of the two together from the start, or you'll just need to try another dose in 30 minutes. Either way, eventually your body will let you know what works, and once it does, you're all set!
Types of CBD & Ways To Take It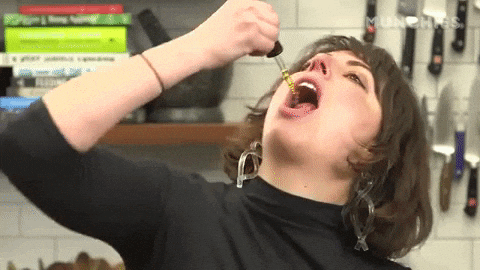 As it grows in popularity, CBD oil finds more ways to be ingested. From the uprise of vapor pens to edibles, you can ingest it in a lot of different ways. They'll have different reaction times and may alter your dose, so keep an eye on what happens when changing your routine.
Capsules. Swallowing a real CBD capsule for insomnia relief is an easy method, but takes longer to absorb into your bloodstream. It's tasteful and convenient, just allow for enough time for the magic to do its work.
Edibles. Gummies, candies, cookies and other forms of food items have a great taste addition, but take the longest to break down in your system. You have to allow your body the time to burn through the nutrients you ingested with the oil, and you'll need a much higher dose of CBD with this method.
Vape pen oil. While it's the most popular consumption choice, it's the hardest to regulate a proper dosage. Everyone will take different hits and inhale different amounts, so a lot of playing around with this option is needed. It absorbs fast though so you'll feel results immediately.
Topical application. Lotions and creams infused with CBD oil are popular among patients with chronic pain. It takes a little longer to absorb in your bloodstream, and like a vape pen, it's harder to pay attention to an exact dose size.
Pure oil. Putting drops under the tongue is the the most effective way to track a proper dose. You can use a dropper tool with milligram counts and feel the effects immediately. The biggest downside people dislike about this simple method is the taste, which can be a bit bitter.
Some Great CBD Oil Products For Sleeping Disorders
If you don't want to do all that digging, no problem. Here is a simple list of great products designed to get you snoring sooner.
NanoCraft CBD Oil Night Formula ($59.99)
NanoCraft Night utilizes a suite of known sleep support agents in tandem with our highly bioavailable nano-emulsified Broad Spectrum CBD, to help you ease into flawless rest. With a taste of relaxing lavender and a blend of passionflower, 5-HTP and a touch of melatonin this calming blend is the perfect way to prepare your mind and body for deep, restorative sleep.
Read our full NanoCraft CBD review.
10% OFF!
NanoCraft CBD
Broaden your CBD supplementation with Nanocraft CBD. With nano-emulsion technology...
Show More
Broaden your CBD supplementation with Nanocraft CBD. With nano-emulsion technology, Nanocraft delivers products that are more bioavailable in your body meaning you absorb more of the goodness! Try it out for yourself. Take 10% off your order with the coupon code.
Show Less
Endoca Salve with 750mg CBD ($62.00)
Endoca salve works immediately when applied on sore or tense muscles and immediately helps you relax. A perfect addition to your bedtime routine when used an hour before you sleep.
Read our full Endoca CBD review.
10% OFF!
Endoca CBD
Endoca CBD is a good start if you're a new or veteran CBD user. They have products for...
Show More
Endoca CBD is a good start if you're a new or veteran CBD user. They have products for everyone and at different potencies. Not only is their customer service amazing, they have quality products to back it up.
Show Less
CBDfx Vape Kit with Terpenes Vape Juice
CBDfx's new vape kit priced at $29.99 paired with their terpenes vape juice ($49.99) is a perfect combination to help you fall asleep. The vape juice is loaded with terpenes and offers a lot of the beneficial qualities of the hemp plant other than CBD.
Read our full CBDfx review.
Will CBD Oil Be Your Relief?
If you've tried modern medicine options and you want an organic, natural alternative to soothing your nighttime ailments and finally get some sleep, CBD oil is an option worth looking into. It's assured to give you relief and with so many people reporting success with their products, the method is being recognized more scientifically as a valid treatment. 
Don't forget to check out our top 5 CBD oils just for sleep!