January 2020 is the first ever National CBD Month. Hooray!
CBD users and advocates of the great supplement say the products help people in a variety of ways including sleep, anxiety, stress, mood, hunger, and more. Judging by the number of places beginning to sell CBD it's becoming one of the most popular health related items in the U.S. today.
What better way to start the new year every year with something with some many health benefits such as CBD? More and more people are sticking to their New Years' resolutions and CBD can help in a variety of ways. Here's why you should make CBD a resolution for 2020.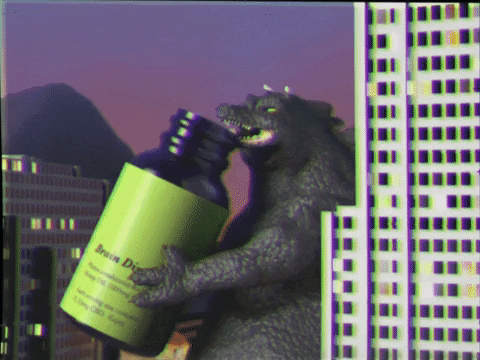 What is CBD?
Cannabidiol, commonly shortened to CBD, is a phytocannabinoid that is found in cannabis plants. The two predominant types of cannabis plants that are cultivated today are marijuana and hemp.
What are health benefits from CBD?
CBD provides relief by working with your Endocannabinoid System (ECS) to provide a whole list of benefits for your health. Here are just some of the benefits you might get from using CBD in your daily supplement routine:
Better sleep (works well with most sleep disorders and conditions)
Reduced Anxiety and Stress (many have seen noticeable differences in reduction of anxiety after steady usage of CBD).
Helps for Pain (Chronic pain, muscle fatigue, soreness, joint and knee pain, nerve pain – you name it, CBD might be able to help)
Focus (athletes like Phil Mickelson have been caught taking CBD during their golf games to reduce anxiety and more focus.)
So much more! View our blog articles to find out how CBD can help for you.
"CBD gave me life back, I was disabled for ten years and a lot of it was nerve pain, but a lot of those medications out there don't help with nerve pain so I suffered," Anderson said. "I found cannabinoids to help reduce the nerve pain and now I'm back to work."
It's sold in different forms which includes lotions, oils, and candies. Here's a list of how you can ingest and take CBD:
CBD Oils (Most common! And our favorite way of taking CBD)
CBD Gummies (Easy way to digest CBD)
CBD Topicals (Works amazingly well for chronic pain, joint and knee pain, etc)
CBD Vapes (We don't recommend vaping on our website but many seem to enjoy it)
CBD Edibles (Can be in coffee mixes, drink mixes, brownies, and much more)
Although CBD isn't 100% regulated by the FDA, it's important to understand what are in your CBD products, who makes them, and how they are made. If you're looking to try CBD yourself, please make sure to read our reviews on our favorite CBD brands.
Happy CBD Month!