Nighttime routines are all the rage right now because of how effective they can be for you. There are many reasons to start a new routine a night, from improving your sleep to helping you relax and unwind before bedtime.
Another thing you can do is add using CBD oil to your nighttime routine, especially if you want help with things like anxiety and stress.
Benefits of Having a Nighttime Routine
First thing's first – why a nighttime routine? This might seem silly, but it is actually a lot more effective than you could imagine. Nighttime routines are nothing more than similar things you do each night that help in one way or another. It might help you get better sleep, be good for nighttime anxiety, help relax you after a stressful day, or just be a good way to develop healthy habits that you hope will get easier over time.
The Issues With Sleep
Every adult needs up to 9 hours of sleep a day in order to stay healthy and functioning. On average, an American adult gets only 6.8 hours of sleep, which doesn't even meet the minimum amount needed. We're operating on low power a lot of the time, and most of that is thanks to sleeping disorders.
Here are some surprising sleep statistics you might find interesting:
50 to 70 million people in the US suffer from one or several sleep disorders.
37.9% of people reported unintentionally falling asleep during the day or at work in the last 30 days.
25 Million U.S. adults suffer from obstructive sleep apnea.
30% of adult U.S. population suffer from Insomnia and 10% from chronic Insomnia, making it the most common sleep disorder.
24-31% of men and 9-21% of women have obstructive sleep apnea, making it more prevalent in men.
An estimated 10 million people in the United States remain undiagnosed.
9 Million Americans take prescription drugs to help them fall asleep.
Sleep medication use was higher among women (5%) compared to men (3.1%).
The frequency of sleep med use is associated with higher mortality rate.
How crazy are these facts? Do you fit in any of these categories?
Why CBD for a Nighttime Routine?
Since you are already developing a healthy nighttime routine with habits you want to add to your daily life, it makes sense that you would add your CBD to it. CBD is often used at night, because it helps reduce anxiety, relieve pain, and help you get better sleep. If you are using it for these purposes, you probably want to be calm and relaxed more in the evening. This makes it a natural progression to adding it to your nighttime routine, which is also going to help remind you to use it each night.
Recent studies regarding CBD and sleep have determined that CBD is in fact helpful in promoting REM and deep sleep – the cycles of sleep that are most important.
CBD can also improve sleep latency, the time it takes to fall asleep. This is very helpful for those with insomnia. Learn more about CBD and insomnia.
Turning it into a Habit
One of the top benefits of routines is that they soon become habits. It is hard to develop a habit instantly, because it is in someway different from how you typically do things. Maybe you want to start journaling at night, but you can't instantly turn it into a habit, because it is something different you are doing. It makes it hard to remember.

What you do instead is start with a nighttime routine ands et reminders to write in your journal, then over time, you become accustomed to it, where it then turns into a habit. The same can be said for using CBD oil for any ailment you might need it for.
Switching Up Your Routine as Needed
Routines become habits when you do the same thing every night, but that doesn't mean there isn't room for adjustments. As seasons change, your work schedule changes, or you find new interests, don't be afraid to switch up your routine.
Some CBD Products We Recommend For a Better Nights' Sleep
Mission Farms Rest CBD
Here's why Mission Farms Rest CBD works for sleep…
Read our full Mission Farms review.
Full spectrum CBD mixed with other essential oils to give your a profound effect on your sleep.
Affordable.
Best taken 30 minutes before bed.
Mixed with organic ingredients including organic lavender, bergamot, orange, and chamomile – all known to induce quality nights' sleep.
Organically grown US hemp from Oregon (the Napa Valley for hemp).
Unbeatable customer service.
Tons of great reviews.
Nanocraft CBD Night Formula CBD Oil
Why we like Nanocraft CBD Night Formula CBD Oil…
NanoCraft CBD's CBD Oil Night Formula is a potent elixir that will put you to sleep. NanoCraft Night utilizes a suite of known sleep support agents in tandem with our highly bioavailable nano-emulsified Broad Spectrum CBD, to help you ease into flawless rest. With a taste of relaxing lavender and a blend of passionflower, 5-HTP and a touch of melatonin this calming blend is the perfect way to prepare your mind and body for deep, restorative sleep.
Read our full NanoCraft CBD review.
CBDfx Full Spectrum CBD Oil
Why CBDfx Full Spectrum Oil?
If you want to enjoy an extremely high quality CBD tincture at a great price, CBDfx should be your choice. Using full spectrum CBD, you'll receive all the benefits of the plant compounds which include terpenes, other cannabinoids, and flavanoids. All of this creates an "entourage" effect which works harmoniously in your body to relieve pain and help you sleep better.
Read our full CBDfx review.
See our full recommended list of CBD oils for sleep.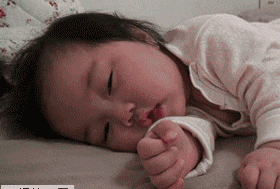 Sleep well my friends!